A fun inclusive activity for everyone to participate in!!
Let's show how much Kenilworth Community League Rocks while being creative and having fun making some art! Some paint, some rocks and lots of your imagination is all that is needed to make unique artwork!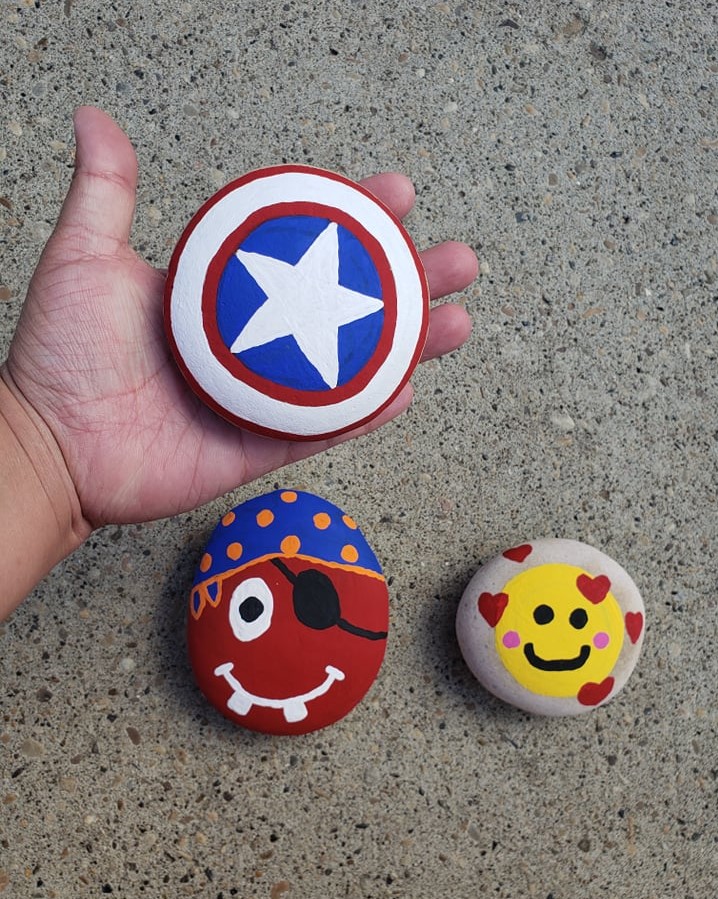 Rocks about 4 inches or larger work best and any shape or size will work! There is no limit on how many you can paint! Once your masterpieces are complete please bring them to the community hall and find a spot to place them surrounding the walls or flower garden of the community hall.
Please be mindful not to place it on the grass as this will interfere with the lawn maintenance.
Once the perimeter of the community hall is full another great spot to place your rocks are on the outer top boarded edge of the outdoor skating rink!
We look forward to seeing everyone's creative art and the added beauty in our community!
If you don't have a rock to use ones that our president Irene has graciously donated. Anyone else who may have some smooth rocks to donate can leave them inside the corner of the KCL outdoor gazebo for anyone to get and use for their KCL Rocks artwork!